Few weeks ago, April 5, 2014 I had a pleasure in being part of fashion show and charity fundraiser hosted by 2014 Miss Universe Canada Candidate Robin Alexandra Johnston.
I was able to help one of the fashion designers, Marina Ortman of Dome http://www.domeluxuryleather.com/ beautifying her fabulous models for her show.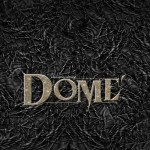 "Born From Rebellion, Worn With Attitude"   is the motto for the line of accessories and custom designs by Marina Ortman.  Her Designs are sexy, wild and futuristic.
Here is the the video of Dome fashion show and make up I did on Designer Marina and gorgeous models: Kelsey and Stephanie
**Video Credit to: Unedited raw video by Ben Tsui. Lighting design by Anthony Yuen. Venue was located at the North Cariboo Aircraft Hangar in Calgary. Copyrighted (C) 2014 by Wanderlust Charity Fashion Show & Dome.
http://youtu.be/lafYWP5-h8o?t=8s
and here are some behind the scenes photos! credit to Mikael Anthony                http://www.mikaelphotography.com